How To Find Your Unclaimed Money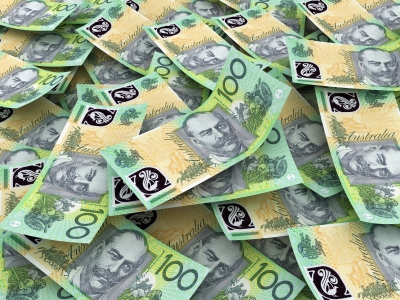 In the aftermath of a global financial crisis, people are having to make greater efforts to make ends meet and support their families. People are working extra hours, reducing their household spending to improve their cashflow and selling things to reduce debt.
But I am sure that many people would be struggling a whole lot less if they found and retrieved their unclaimed money! In Australia alone, over $500 million dollars in unclaimed money is being held in trust by ASIC and other government bodies.
This article explains where unclaimed money comes from and tips of searching and retrieving money that you may own.

Where does unclaimed money come from?
Money can become unclaimed for many reasons. Here are a few examples:
In Australia, if a bank account lies dormant for 6 years (no deposits or withdrawals), it will become unclaimed.
If a person owns shares that pay dividends, and have not received or deposited their dividend cheque, the dividend amount will become unclaimed money.
If a person has changed jobs frequently, they may have money in a number of superannuation (retirement) accounts. This may end up as lost super.
A person may have been left money as part of an inheritance, but they were not contactable when the inheritance was disbursed
Why is There So Much Unclaimed Money?
The reason why there is so much is because most people do not know it exists.  Many people do not believe that they could ever forget where they put their money. Even those that have heard of unclaimed money often don't know how to locate and retrieve it – especially elderly people who are computer illiterate and have never used the Internet.
There are a few money-finding companies who search official unclaimed money databases and send unsolicited letters to people offering to help return their money in exchange for hefty commissions. Often these letters look like scams and people toss them in the garbage.
I discovered unclaimed money in 2001 after a family member received such a letter. Since then, I have recovered over $8000 for family and friends.
How can I search for unclaimed money?
Here are resources for Australians and International Readers:
Australia
Each of the following websites belongs to a different government agency (state and federal) and has a search facility.
Australian Securities and Investments Commission:
http://www.moneysmart.gov.au/tools-and-resources/find-unclaimed-money
NSW Office of State Revenue:
http://www.osr.nsw.gov.au/ucm/find/search/
Superseeker (Lost Superannuation)
http://www.ato.gov.au/content/33301.htm
State Revenue Office, Victoria
Department of Treasury, Western Australia
http://www.treasury.wa.gov.au/
Public Trustee NSW
http://www.tag.nsw.gov.au/lost-dollars.html
South Australian Treasury and Finance
http://www.treasury.sa.gov.au/our-department/services/unclaimed-moneys-search
Public Trustee of Queensland
http://www.pt.qld.gov.au/unclaimed-money-search/
If you know of any other Australian sites, please send a comment.
International
For our non-Australian visitors – I care about your unclaimed money as well. Here are a few websites that should provide a starting point:
http://www.unclaimedassets.com/au.htm
Tips For Searching For Unclaimed Money
1. Look for common variations and spellings of your name
For example, a fellow named David McLachlan might search for the following:
David McLachlan
David MacLachlan
D MacLachlan
D Maclaughlin
D MacLoughlin
If you have a maiden name, or if one of your parents or ancestors changed their name, check for that as well.
2. Check Multiple Databases – Not Just Your Home State/Region
If you have lived in different areas, this is quite obvious, but this should also be done if you haven't.
Let's say you live in NSW, you may want to check Victoria and the other states as well. If you owned shares in a public company, their registered office or share registry may be located elsewhere and they will lodge money with the departments in that state.
How to Make Yourself Popular with Unclaimed Money
There's no better way to make yourself popular than to make another person wealthier. Helping other people retrieve their unclaimed money could be considered better than charity, as you are merely reuniting a person with money they already earned and everyone's dignity is maintained.
You can search for money belonging to of the following groups of people:
Friends
Family (close and distant)
Work Colleagues
Old school colleagues/teachers
Current/old workplaces
Your employer/school/university
Best of luck to you, and if you do recover some money, maybe you can buy me a beer!
Note: Unclaimed Money Website Links Updated 4th March 2013
Comments